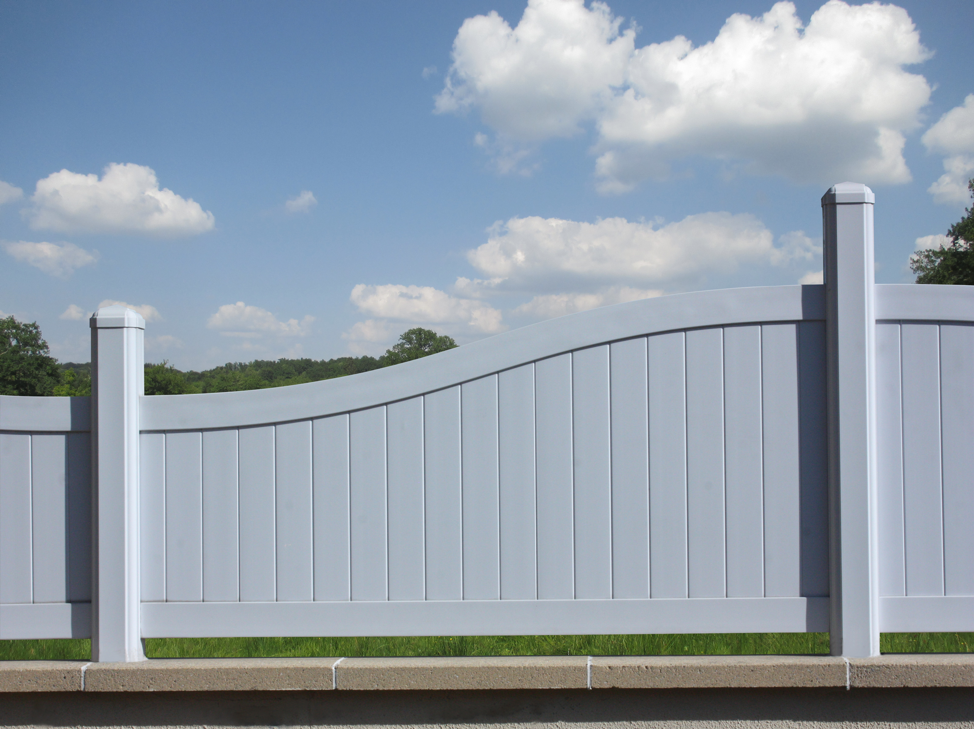 05 Jun

Assessing the Pros and Cons of Composite Fencing

Whether you're building a home from scratch or are looking to make some additions to your existing home, you could benefit from installing a fence. A fence will not only bring an improved aesthetic to your home, but a good deal of privacy and security as well.

There are all types of fencing materials on the market today, but perhaps the best of them is composite—a material that consists of plastic and recycled wood pulp.

Looking to learn more about composite fencing in Deerfield, Illinois? Then read below! We're going to discuss the material's pros and cons.
The Pros of Composite Fencing in Deerfield
Durable
One of the biggest pros of composite fencing is its durability. Made out of a combination of wood pulp and synthetic polymers, it's tough not only against physical impact, but against water and sunlight as well.
At a minimum, you can expect to get 30 years out of a composite fence. However, it wouldn't be out of the question for a composite fence to last 40 or even 50 years.
Low-maintenance
Not only does composite fencing possess great durability, but it's also exceedingly low-maintenance. Generally, it needs only to be cleaned from time to time. A cleaning every 6 months or so will keep mildew from building up and affecting the aesthetic of your fence.
Due to the nature of its consistency, composite fencing never needs to be painted or stained. Note, however, that if it becomes damaged, it will require minor cosmetic repair.
Resistant to Water
When it comes to water resistant materials, composite reigns supreme. This material is almost 100% resistant to water, thriving through rain, sleet, and snow. In the vast majority of cases, when composite fencing breaks down, water damage is not the culprit.
Resistant to Insects
One of the big problems you'll face with wood fencing is the problem of insect infestations. Termites and other bugs are highly attracted to wood and will gnaw at it until it has incurred visible deterioration.
Composite fencing is like the opposite of wood in that it's entirely resistant to insects. Because it contains very scarce amounts of wood, termites have no interest in it.
The Cons of Composite Fencing
Prone to Mildew
When compared to other fencing materials, composite is exceedingly vulnerable to mildew. For this reason, it should be cleaned every 6 months or so. Failure to clean composite fencing regularly can result in irreparable cosmetic damage.
On the Expensive Side
While it's not the most expensive fencing material in existence, when compared to similar materials (wood and vinyl), composite fencing is on the expensive side. Whereas wood is available for between $10 and $20 per linear foot, and vinyl is available for between $20 and $25 per linear foot, composite is available for between $15 and $45 per linear foot.
Color Fades Over Time
One last negative aspect of composite fencing is that its color tends to fade over time. Unfortunately, because it can't be painted, you'll be stuck with it long after its colors have faded.
In fact, this is often the reason that homeowners choose to replace their composite fences. They grow tired of their faded looks and want an update.
Looking for a Composite Fence Company in Deerfield, Illinois?
Are you interested in installing a composite fence? If so, and if you're looking to install a fence in Deerfield, Action Fence is the company to call.
As the premier fence installation company in the Deerfield area, we have installed fences around countless Deerfield homes. Our team of experts would be glad to install a fence around your home as well.
Contact us now to get the process started!