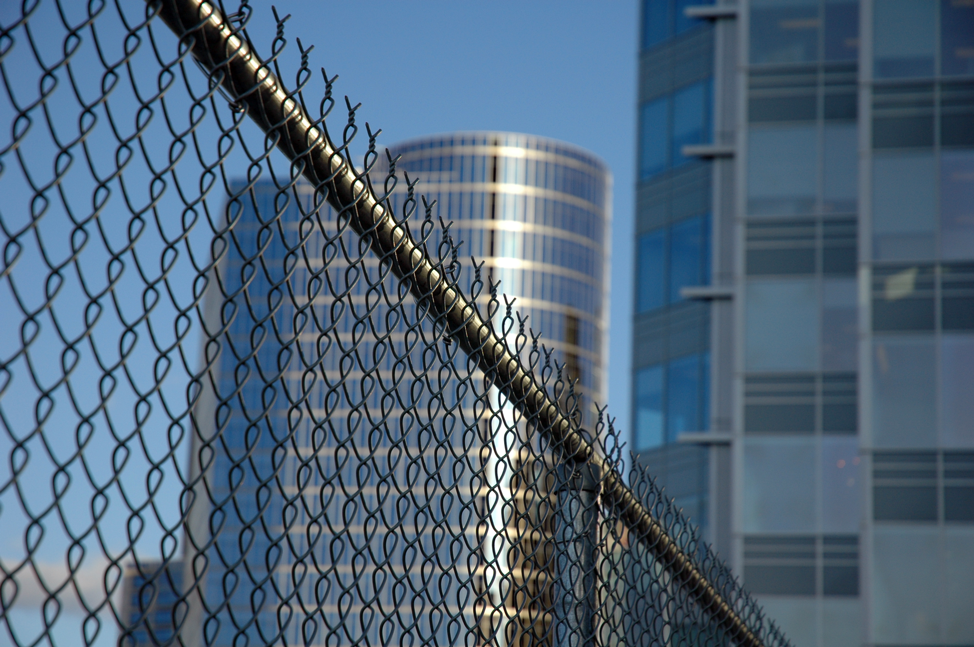 05 Oct

Choosing a Commercial Fencing Material: Help from a Schaumburg, IL Fencing Company

Are you looking to improve the privacy or security of your business property? If so, a fence is just what you need. Not only will a fence improve the privacy and security of your property, but it will also improve its aesthetic.

Interested in installing a fence in Schaumburg? If so, you'll have to choose a material. If you need a little help in doing so, we can assist you. Read below for vital information about commercial fencing in Schaumburg, IL.
Factors to Consider
There are quite a few factors to consider when choosing a commercial fencing material. To ensure that you choose the best material for your business, you'll want to consider the following.
Security
While some businesses require a great deal of security, others require only minimal levels. Before you choose a fencing material, you should make sure that it will meet your security needs.
Privacy
Just as different commercial properties' security needs vary, so too do their privacy needs. When choosing a fencing material, you'll want to think long and hard about whether it will offer your business the privacy it requires.
Maintenance
Different fencing materials require different levels of maintenance. It's important to remember that maintenance needs will affect both your finances and your time. The key is in choosing a material whose maintenance needs align with both your budget and your maintenance capabilities.
Durability
While one fencing material might provide 20 years of use, another might provide 100. If you plan on being in business for the long run, the more durable material might be a more cost-effective option. It's wise to keep this in mind when making your choice.
Expense
Fencing materials are available at a wide range of prices. It's important that you are realistic about which materials fit into your budget.
Types of Commercial Fences
In general, there are three types of commercial fencing materials for businesses to consider. These include metal, wood, and composite. We'll discuss the specifics of each below.
Metal
Metal fencing materials vary from chain link, to aluminum, to steel, to wrought iron, and each type provides something a little different in terms of durability, cost, and maintenance needs. These materials provide good to great security, and they can be equipped to provide ample privacy as well.
If you own a warehouse, a factory, or some other type of high-security business, metal fencing is probably the best option for you.
Wood
If you're hoping to give your commercial property a rustic charm, you should consider installing a wood fence. Though they require a good deal of maintenance, wood fences offer an aesthetic that can change the entire identity of a property.
Offering a great deal of variation in terms of security and privacy, wood fences are ideal for restaurants, bars, and other such establishments.
Composite
Perhaps you're looking for the aesthetic of wood, but want to avoid all the maintenance that comes along with it? If so, composite is a good alternative. Tough, durable, and low-maintenance, it's designed to thrive through weather conditions of all kinds.
Providing ample privacy and good security, composite can suit just about any fencing need a business might have.
Make Use of a Fencing Company in Schaumburg
Have you chosen a material for your fence? Still need help making that choice? If so, or if you're ready to make use of the services of a commercial fencing company in Schaumburg, Illinois, Action Fence is the company to call.
We've installed fences around a variety of business properties over the years, helping those properties to thrive both functionally and aesthetically. Regardless of your fencing preferences, our team can accommodate you.
Contact us today to get the process started!