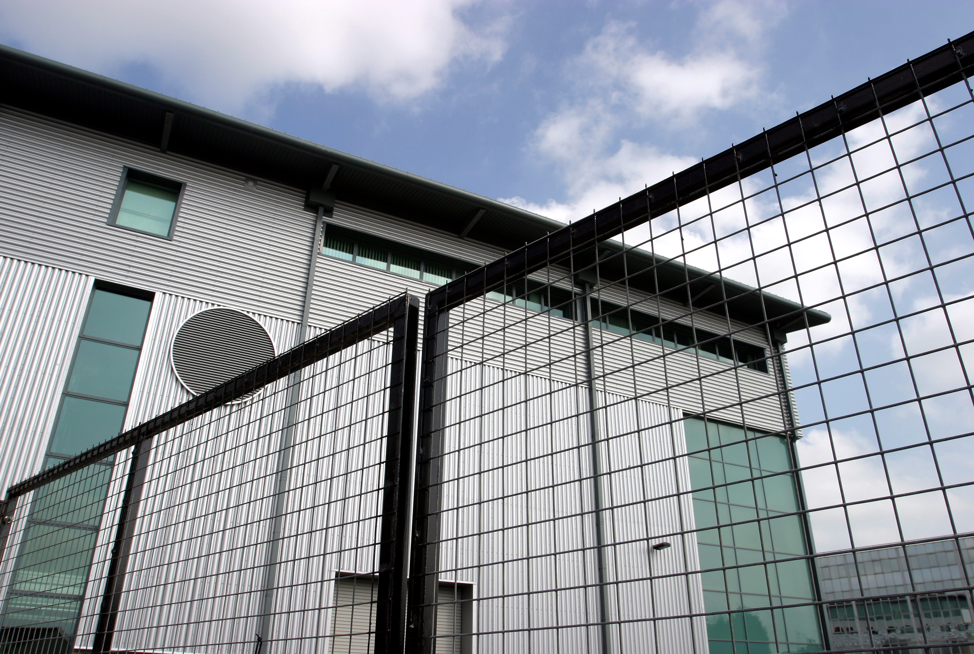 15 Nov

Choosing a Commercial Security Fence in Oak Brook: Which Material is Best for You? Insights from an Oak Brook Fence Company

Are you looking to enhance the security of your commercial property? If so, you should start by installing a fence. A security fence will create a physical barrier around your property, serving as a detractor to potential intruders.

There are all types of commercial fencing materials out there, each of which provides a different level of security. Do you need help with choosing the right one? If so, this blog is for you. Without further ado, here are the different commercial security fence materials available in Oak Brook, Illinois.
Chain Link
Low-maintenance and affordable, chain link provides above-average security on a budget. As such, it's a great material for situations where a substantial amount of security fencing is required (such as warehouses, storage facilities, factories, prisons, etc.).
While chain link doesn't necessarily have the attractive aesthetic of some other materials, its appearance can be improved with colored covers. These covers not only provide chain link fences with an aesthetic punch, but they also improve their privacy capabilities.
Aluminum
Strong, durable, and attractive, aluminum is terrific for security purposes. While it lacks privacy in and of itself, it can be equipped with a privacy cover for an additional fee.
A low-maintenance material, it's highly resistant to oxidation and other forms of weathering. As such, the only upkeep it requires is a light cleaning every now and then.
As far as its price goes, aluminum is one of the more expensive options. A standard linear foot of aluminum fencing costs around $22.
Wrought Iron
Another strong, metal fencing material is wrought iron. Aesthetically pleasing and exceedingly durable, it can thrive for over 100 years. Note, however, that wrought iron can rust fairly easily. Because of this, it requires regular maintenance.
As far as prices go, wrought iron is expensive—both to install and to maintain. That being said, if you want to provide a regal, high-end aesthetic to your property, it will help you do just that.
Vinyl
If you're looking for a decorative or privacy fence, you should consider vinyl. Available in a wide variety of colors and styles, it can certainly help to improve the aesthetic of your property.
Low-maintenance and affordable, vinyl thrives through all types of weather conditions. In most cases, its upkeep requires nothing more than an occasional cleaning.
Vinyl is one of the most affordable fencing materials in existence, costing only around $15 per linear foot. The only material less expensive than vinyl is wood.
It's important to note, however, that vinyl is not ideal as a commercial security fence. Though it provides a baseline of security, it can be easily broken through.
Composite
Composite is a step up from vinyl, offering a great deal of privacy as well as improved security and an improved aesthetic. Available in an endless array of styles, it can fairly accurately mimic the look of wood.
Exceedingly durable, composite fencing can thrive through over 50 years of use. Because of its superb weather-resistance capabilities, it's not at all affected by rain or sunlight.
The one potential downside to composite fencing is its price. A linear foot of this material can cost anywhere from $15 to $45, making it one of the more expensive fencing materials available.
Looking for Commercial Fence Company in Oak Brook?
Have you made your choice? Need help making a choice? If so, or if you're in need of commercial fence company in Oak Brook, Illinois, we at Action Fence can help.
As the premier fencing company in the Oak Brook area, we have installed fences around a number of the area's commercial properties. Regardless of the material you'd like to use, we can accommodate you.
Contact us today to request a free quote!