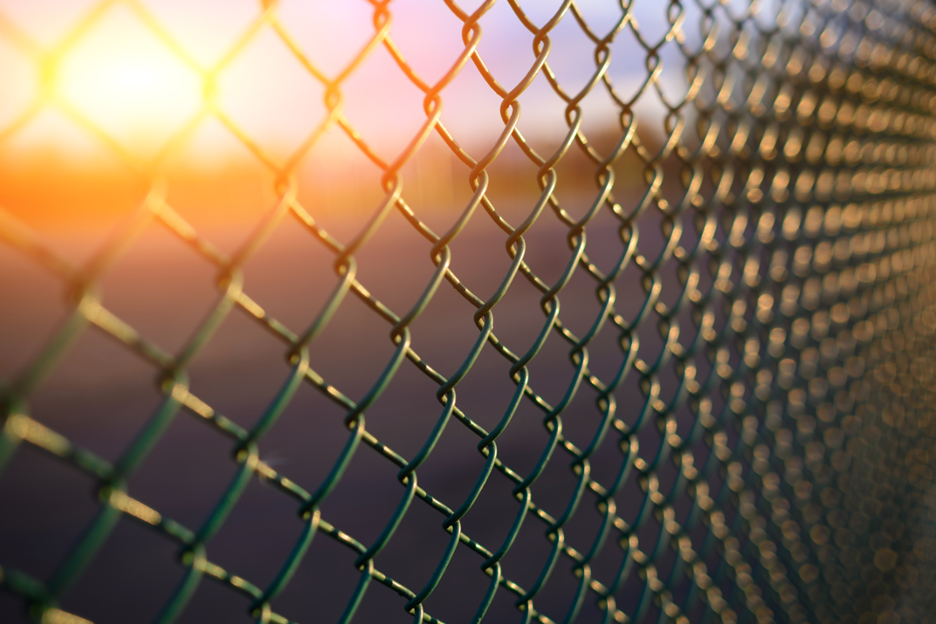 10 Sep

A List of Commercial Fencing Materials: Insights from an Algonquin Fence Company

Hoping to equip your property with greater security? Maybe you're looking to improve your privacy? Whatever the case may be, if you're in need of a new commercial fence, then you've come to the right place.

Now, all that's left to do is to find the right material. Each material provides its own benefits and drawbacks, with some materials suiting some purposes better than others. This Algonquin fence company is going to review each material below, helping you make the right choice for your situation.
Steel
Steel is the strongest of all fencing materials. Built to thrive for between 70 and 100 years, it's exceedingly tough, and it resists the effects of weathering and physical trauma quite well.
Due to its strength, it's one of the best security fencing materials around. One thing to note is that, because it consists of evenly spread vertical bars, it doesn't provide much in terms of privacy.
As you might expect, steel is an expensive material — in fact, it's one of the most expensive options out there. However, because it lasts so long, and because it requires almost no maintenance, it actually offers quite a bit of value given the price.
Wrought Iron
Wrought iron is similar to steel, but it has some notable differences as well. In terms of durability, it's right on steel's level, lasting sometimes up to 100 years. Tough as nails, it does a terrific job of resisting physical trauma.
One thing to note here is that wrought iron is susceptible to weathering. As such, in order to get the most out of it, it's recommended that you de-rust and re-paint it every 5 years or so.
While it works terrifically for security purposes, it doesn't provide much as far as privacy goes. Like steel, it's on the more expensive side.
Chain Link
Another fencing material to consider is chain link. One of the most affordable fencing materials on the market, it lacks aesthetic appeal, but excels in terms of security. If adorned with privacy slats, it offers above-average privacy capabilities as well.
Unfortunately, chain link doesn't last anywhere near as long as steel and wrought iron. Generally speaking, it will thrive for around 30 years. However, as it requires only sporadic maintenance, it can accurately be considered a set-it-and-forget-it material.
If you're trying to secure your property while working with a limited budget, chain link could be your best option. It's particularly beneficial for large properties, like prisons or warehouses.
Wood
If you're looking for an aesthetically pleasing material to compliment a restaurant or retail property, you should consider wood. Capable of being painted and stained a range of different colors, it can transform the look of a property.
Wood offers good security and excellent privacy. Note, however, that because it's vulnerable to rain and sunlight, it requires a great deal of maintenance.
In terms of cost, wood is on the low end of the spectrum, at least initially. However, over time, those maintenance costs can add up. It generally lasts between 30 to 40 years.
Vinyl/Composite
Vinyl and composite are, in fact, two different materials. However, they share many of the same characteristics. Namely, they're synthetic and low maintenance. Not to mention, they're designed to look like a variety of other high-end materials (like wood, for example).
The difference lies in their toughness and durability. Whereas vinyl lasts around 30 years, composite lasts between 50 and 60. Plus, vinyl is typically much stronger than composite.
Looking for a Reputable Algonquin Fence Company?
Have you chosen your material? Looking for a reputable Algonquin fence company? If so, Action Fence is the company to call.
We've installed countless fences throughout Algonquin and its surrounding towns. Regardless of the material you choose, our team can install it for you.
Contact us today to begin the process!