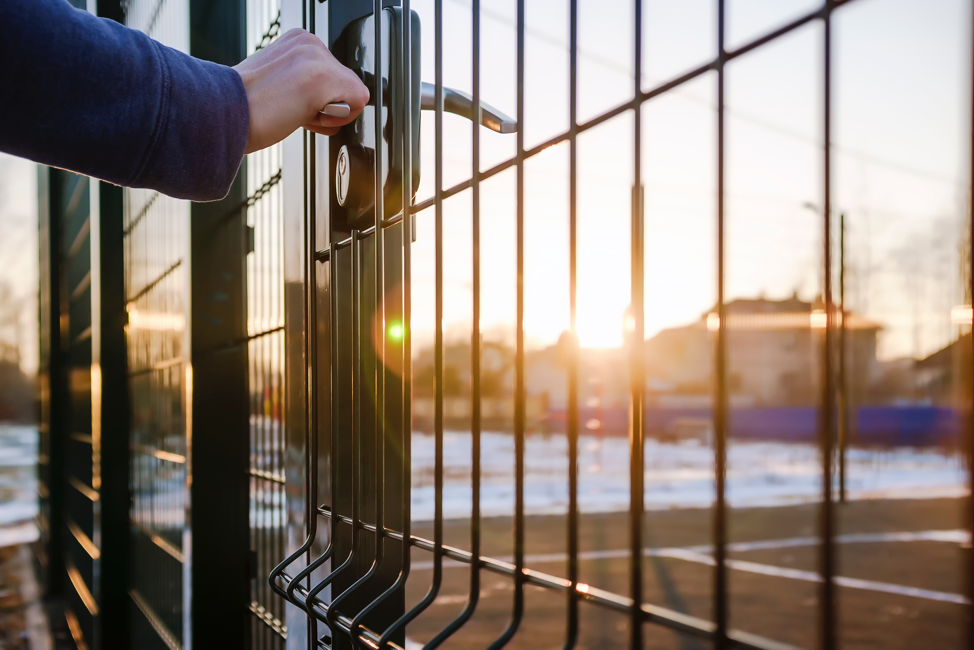 09 Jul

5 Reasons to Install a Fence Around Your Commercial Property

Perhaps you own and operate a large warehouse? Maybe you manage an office building? Run a restaurant? If so, you might very well consider installing a commercial fence in Buffalo Grove.

There are a number of benefits to installing a fence around your commercial property. Whether you're looking for an improved aesthetic, improved security, or improved privacy, a fence can offer it to you.

Here are 5 reasons to install a fence around your commercial property.
1. Maximize Security
Whether your commercial building is an office, a factory, a warehouse, or otherwise, it likely houses some valuable commodities. Because these commodities hold value, they are vulnerable to being stolen.
How can you help prevent these items from being stolen? By installing a security fence. Fences come in a wide range of materials, from chain link, to steel, to aluminum, and more; all of which can deter potential burglars.
2. Improve Privacy
Want to prevent outsiders from peering in upon you, your employees, and your business operations? If so, a fence might be just what you need.
In the event that you're looking for privacy, a chain link fence won't get the job done. Instead, you'd be better off installing a fence which is entirely opaque. Wood, composite, and vinyl fences are all capable of getting the job done sufficiently.
3. Optimize the Aesthetic of Your Property
In the vast majority of cases, a fence will improve the overall aesthetic of your commercial property. Not only will it offer an air of prestige to your commercial property, it designates your commercial property as an official and legitimate area of business.
By installing a fence around your commercial property, you will almost certainly attract attention. In most cases, this attention will be positive. What is the result of this? More customers and clients may want to do business with you.
All types of fencing materials carry their own aesthetic value. Regardless of whether you choose chain link, wood, aluminum, composite, or otherwise, it will aesthetically add something to your property.
4. Allow for Access Customization
Do you oversee the operations at a factory? Perhaps you manage a warehouse? Maybe your office deals with privileged information? If so, you should only be allowing access to those who are in need of access. Ideally, it should be very difficult for outsiders to make their way onto your property.
How do you ensure that outsiders stay off of your property? By installing a fence, of course. A fence will serve as a barrier between your company and the outside world. By stationing security guards at your fence, you will have much greater control over who is and who isn't allowed to enter your commercial property.
5. Prevent Legal Liability Due to Injuries
As was noted above, a fence will prevent outsiders from making their way onto your property. This is important for a number of reasons, but perhaps the most important reason is that it will prevent outsiders from getting injured on your property.
When a person becomes injured on a commercial property, that person is often able to hold the commercial property owner liable for the injury. You don't want to have to pay a random person's medical bills, do you? Installing a fence is the safest way to avoid this.
Looking to Install a Fence in Buffalo Grove?
What do you think? Interested in installing commercial fencing in Buffalo Grove, Illinois? If so, we here at Action Fence can help.
We install commercial fencing of all types, from steel, to wood, to composite, to chain link, and more. Regardless of the type of fencing you're looking for, we can supply and install it for you.
Contact us today for a free estimate!