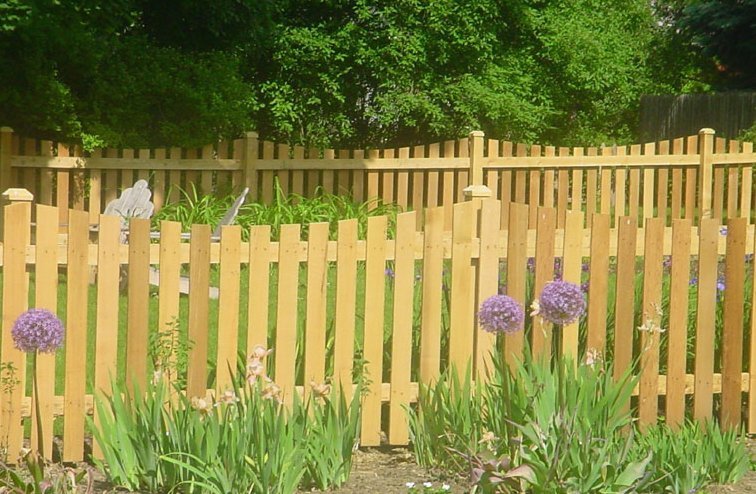 16 May

Choosing the Right Ornamental Fence For Your Home Project

Home improvement projects provide several benefits for property owners, from improving livability and current comfort levels to increasing a house's enduring appeal and resell value. One home project that has potential to address all these objectives is installing an ornamental fence.

Choosing the right ornamental fence, however, comes with its own set of considerations. Here are a few initial items to contemplate when making your selection, but for more suggestions or specific cost estimates, don't hesitate to consult a professional  fence contractor .

The purpose behind your fence

First, you have to consider the intended function of your  residential fence . Since you are leaning toward an ornamental variety, aesthetic appeal likely tops your priorities. As the American Fence Association  puts it , "ornamental offers a prestige look."

"The attractiveness of ornamental fencing is one of its biggest draws, and property owners have a range of style options from which to choose," the association states. However, even when selecting an ornamental fence, homeowners are usually unwilling to entirely forego the other traditional purposes of fencing, such as security, privacy and/or establishing an external or internal boundary for a yard.

With your fence's intended function in mind, it's time to think about specific materials and styles. Keep in mind that various fencing will have different costs per linear foot in regards to material and labor for the installation.

Simple metal or chain-link fences tend to be the most economical, costing less per linear foot than other varieties, but they also are the least attractive option. On the other hand, aluminum or vinyl fencing tends to be more expensive, both for the material as well as labor, but it requires little maintenance and resists corrosion. Also, the aluminum alloys available these days "add extra strength without sacrificing aluminum's ability to be intricately fabricated," and they can be "custom designed with any shape, color or ornamental feature," according to a  blog post  on HomeAdvisor.com.

Wood is another popular material for ornamental fences. In general, wood will blend into your yard's natural environment and feel less intrusive than metal or other materials. Regarding style, picket fences present a classic look while still offering some sense of seclusion and security, and the wood can be painted to work within any landscaping theme. Wooden post and rail fences, which feature a considerable amount of open space, won't do much in the way of protecting property; as a decorative element, though, they nicely enhance and frame landscaped areas or gardens. One concern with wood is durability. As HomeAdvisor points out, wood fences are highly susceptible to pests, decay and warping. However, it may be worth the routine maintenance or occasional replacement if the decorative aspect of your fence is particularly important.

If security is a top priority along with visual appeal, steel or wrought iron fencing may be the best option. This variety sits at the intersection of strength, durability and ornamentation. Additionally, while wrought iron fences are expensive, they have the benefit of potentially increasing your property value more than other varieties and lasting for several decades.

When looking to improve the appeal of your landscape, increase your property value, or establish a border around your yard or a designated area, installing an ornamental fence should do the trick. If you feel overwhelmed by the several considerations you must make in regards to design and material, contact a fence contractor to help guide you through the decision-making process.