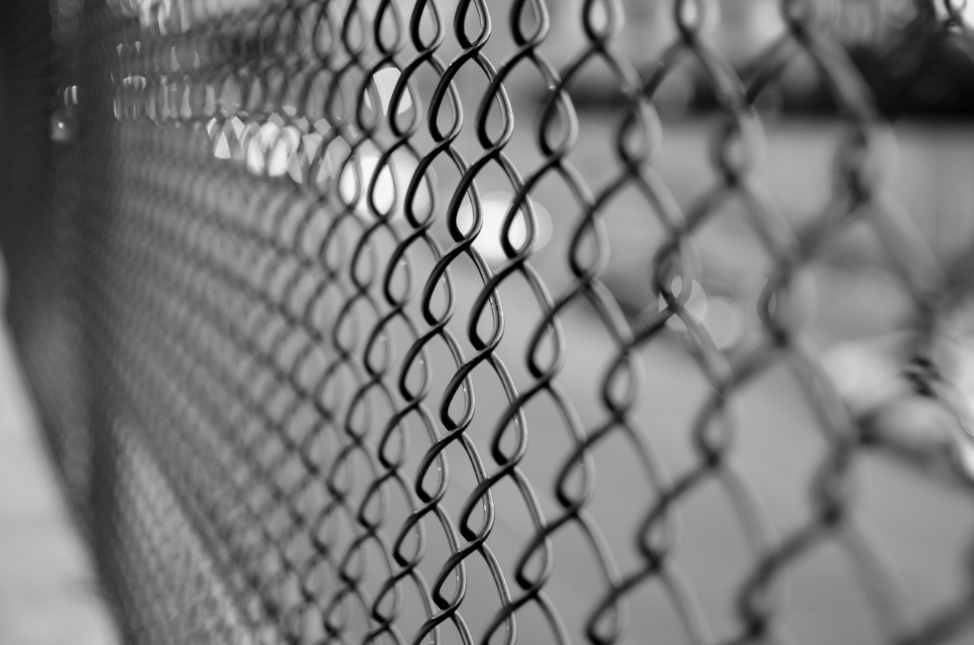 22 Dec

Chain Link Fencing in Buffalo Grove, Illinois: Insights from a Buffalo Grove Fence Company

There is no shortage of fencing materials for home and business owners to utilize. These materials come with a wide variety of characteristics and serve a wide variety of circumstances. For instance, whereas one material might be more secure than the others, another material might provide greater levels of privacy.

One of the most commonly used fencing materials is chain link, a material that provides ample security at a reasonable price. Looking to learn a little more about chain link fencing in Buffalo Grove? Read below!
The Upsides of Chain Link Fencing
There are several upsides to chain link fencing, making it a viable option for many home and business owners. Perhaps its greatest upside is its price. Available for between $2 and $15 per linear foot, it's more affordable than essentially every other fencing material on the market.
Another of its positive attributes is its security capabilities. While not as secure as heavy-duty materials like steel or wrought iron, it's still secure enough to safely confine everything from homes, to warehouses, to parking lots, and otherwise.
Lastly, it's exceedingly low maintenance. Generally speaking, an occasional cleaning is all it needs; no de-rusting or repair is required. If cleaned regularly, it can withstand between 20 and 30 years of consistent use.
The Downsides of Chain Link Fencing
Though it most certainly has its upsides, chain link fencing has downsides as well. Perhaps the most prominent of these downsides is its aesthetic. Simply put, chain link is aesthetically unremarkable. While it may not detract from the overall aesthetic of a property, it probably won't add much to it either.
Apart from this, we must mention chain link's relatively short lifespan. As was noted above, it will thrive for between 20 and 30 years. This puts it toward the middle of the list in terms of durability.
Chain Link Coatings
Chain link fences generally come with one of two types of coatings: aluminized coatings and galvanized coatings. We'll discuss the specifics of both below.
Aluminized
Aluminized coatings are the weaker of the two coatings, providing much less in the form of tensile strength. That being said, they're cheaper, lighter, and less prone to oxidation. You'll typically see aluminized coatings used around homes as opposed to businesses.
Galvanized
Galvanized coatings are stronger than aluminized coatings, making them better for high-security purposes. As such, you'll generally see them used around commercial properties (i.e. warehouses and factories). The downsides to galvanized coatings? They're heavy, expensive, and prone to rust.
Chain Link Accessories
While chain link is a very standard material, it can be adorned with a number of accessories. These accessories include:
Privacy Slats
On its own, chain link is almost entirely see-through. However, there's an accessory that you can add to chain link in order to make it less transparent: privacy slats. Privacy slats can be woven through the holes in chain link fences, blocking visibility from the outside world. Available in a variety of colors, they can serve aesthetic purposes as well.
Post Caps
If you wish, you can install a chain link fence with an entirely flat top. However, if you want to add some style to your chain link fence, you can implement post caps. These are ornaments that you mount to the top of each fence post. Available in a number of styles, they can give your fence a unique identity.
Ready to Install Chain Link Fencing in Buffalo Grove?
Are you interested in installing a chain link fence? Ready to install chain link fencing in Buffalo Grove? If so, the Buffalo Grove fencing contractors with Action Fence are the people to see.
Our team has installed numerous fences around the Buffalo Grove area. Regardless of your fencing needs, we can accommodate them.
Contact us now to schedule an appointment!