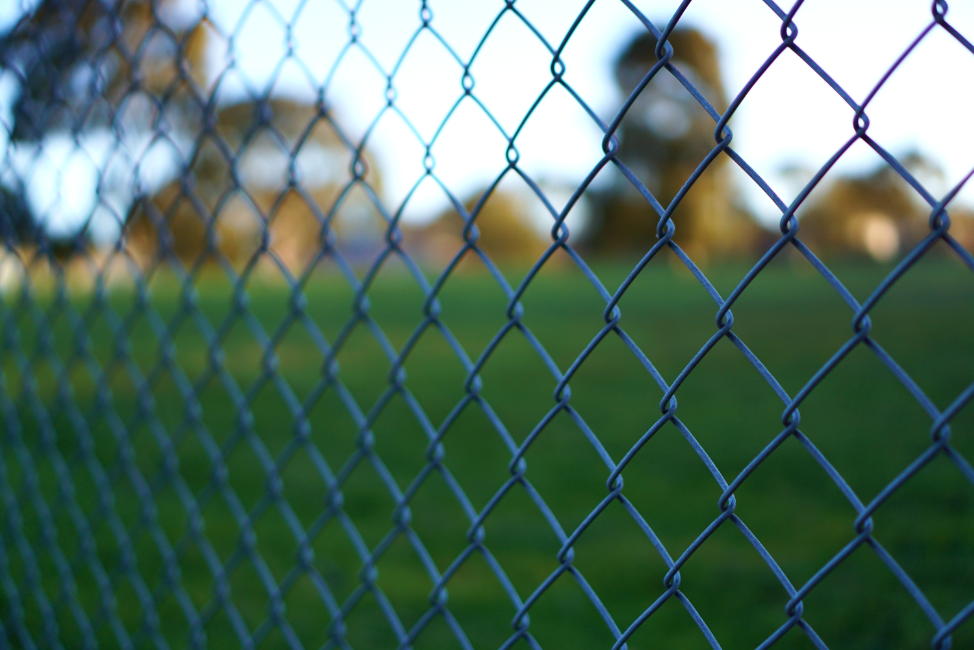 15 Jan

How to Care for a Chain Link Fence: A Schaumburg Fence Company Weighs In

Chain link fences are fairly tough. Not only do they do a good job of withstanding wear and tear caused by inclement weather, but they can withstand physical trauma as well. That said, they still require some maintenance from time to time.

Looking to maintain your chain link fence? Take it from a Schaumburg fence company: this is how it's done.
Clean It
One of the keys to maintaining a chain link fence is cleaning. Failure to clean your fence regularly could have both functional and aesthetic consequences. Not only could your fence stain and fade before its time, but it could also experience undue water damage. As such, it's recommended that you clean your chain link fence every year or so.
Fortunately, cleaning a chain link fence is fairly easy. You can simply spray it with a hose and scrub it down with a hard-bristle brush. This will remove everything from dirt, to bird droppings, to traces of rust, and more.
If there's algae on your fence, consider mixing some white vinegar with water and applying it with a rag. White vinegar has an acidic effect that will cause the algae to disintegrate.
Apply an Anti-rust Coating
Chain link is highly resistant to rust. However, that said, it will eventually incur rust at some point. To keep it rust-free for as long as possible, we recommend applying an anti-rust coating.
Anti-rust coatings are essentially chain link paints. They provide fences with fresh color, all the while strengthening their waterproofing capabilities.
When applying an anti-rust coating, make sure to do it with a roller. This will require much less work as opposed to a brush, allowing you to finish the task as quickly as possible.
A new coating should be applied every 3 to 5 years. However, there's no harm in doing it more frequently.
Ensure That it's Plant-free
Are you allowing plants to grow up into your chain link fence? If so, it would be wise to trim them as soon as possible. By allowing plants to weave into your chain link, you are essentially exposing it to unnecessary water damage.
Unfortunately, plants can trap water against the fence, causing it to rust prematurely. Therefore, by taking these plants away, you'll reduce the risk of premature rust.
Keep Weight Off of It
Chain link isn't as strong as steel, wrought iron, or aluminum. Unlike those metal materials, it has a lot of give, and it does a poor job of handling heavy weight. As such, if you want to get the most out of your chain link fence, it's important that you keep weight off of it as much as possible.
Don't climb your fence, sit on your fence, or use your fence as a support line. Doing so can cause it to bend, resulting in premature deterioration.
Make Repairs Sooner Rather Than Later
Our last tip is to make repairs to your fence sooner rather than later. If your fence incurs damage, you should tend to it as quickly as possible. Failure to do so will lead to further damage, over time.
If you're in need of fencing repair services, it's recommended that you hire a professional fencing company. These companies are well-versed in chain link fence repair and can repair yours quickly and effectively.
Utilize the Services of a Schaumburg Fence Company
Are you ready to utilize the services of a Schaumburg fence company? If so, Action Fence is ready to help.
Our team is well-versed in the maintenance of chain link fences, having maintained thousands throughout the Schaumburg area. We would be happy to do the same for yours.
Contact us now to schedule an appointment!