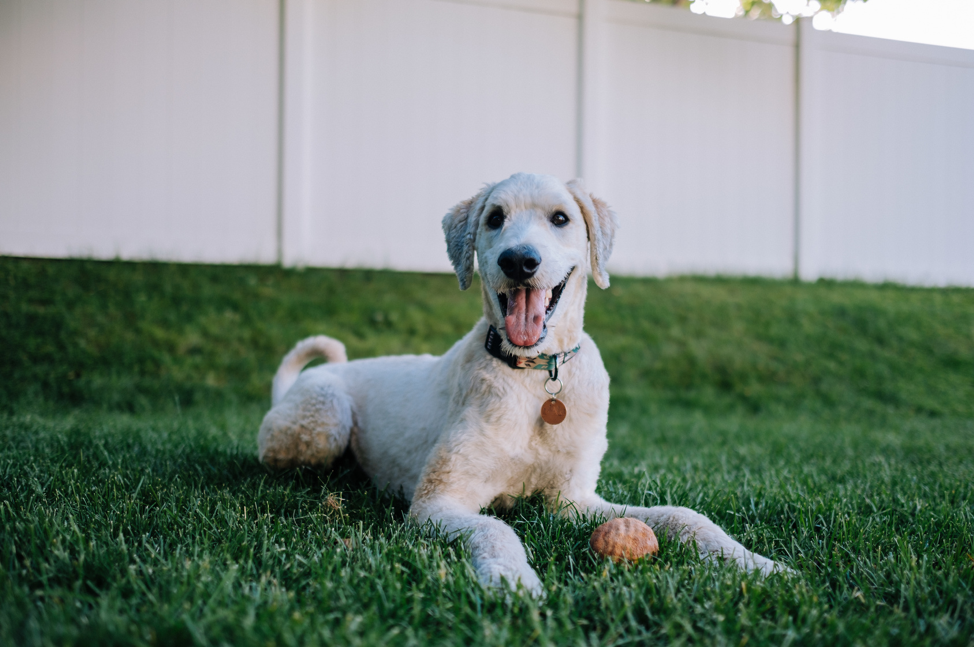 15 Feb

Things to Consider When Installing a Fence for Your Dog in Buffalo Grove

Taking your dog out on a leash can provide it with a lot of joy. However, allowing your dog to roam free off-leash can provide it with even greater joy. Maybe you want to provide this feeling to your dog every day? If so, you might be interested in installing a fence around your yard.

Need help choosing the right fence in Buffalo Grove, Illinois? You're in the right place. Below, we're going to discuss the primary things to consider when installing a fence for your dog.
The Size of Your Dog
The first thing to consider when installing a fence for your dog is the size of your dog. While one particular type of fence might accommodate a terrier, it's not necessarily going to accommodate a golden retriever. When thinking about the size of your dog, you should also be thinking about the following.
The Height of Your Fence
Many dog owners will be able to safely secure their pets with the use of a standard chain link fence. However, for those with large dogs, a standard chain link fence might not be able to get the job done.
For reference, great danes can jump over 4-foot chain link fences with ease. Dogs of their size and athleticism will require something a little taller. A 6 to 8-foot wood, composite, or chain link fence in Buffalo Grove might be needed instead.
The Narrowness of Your Fence
Just as some dogs can jump over certain fences, some dogs can squeeze through certain fences. For this reason, when choosing a fence for your dog, it's important to consider its narrowness, or distance between its slats.
Small dogs such as terriers, and even medium-sized dogs like greyhounds can make it through the bars or slats on some types of fences. For example, wrought iron fences might have trouble restricting small and medium-sized breeds. On the other hand, wood, composite, and chain link fences are narrow enough to fully restrict dogs of all sizes.
The Behavior of Your Dog
The size and athletic ability of your dog aren't the only things you'll want to consider when installing a fence. Your dog's behavior should be a big factor in your decision as well, affecting the type of fencing material you'll opt for.
Is Your Dog Calm?
If your dog has a relatively calm demeanor, it can likely be accommodated by any type of fencing material. It won't matter whether or not your dog can see through to the other side of your fence because it won't be barking or chasing passersby regardless of whether it sees them or not.
Wrought iron fencing, chain link fencing, wood fencing, or otherwise; if your dog is generally calm, all options are on the table.
Does Your Dog Have Lots of Energy? 
If you have a very energetic and excitable dog, the fencing material you choose is of utmost importance. This is particularly true if your dog has a penchant for chasing and barking at things that pass by.
Whereas a chain link or wrought iron fence will allow your dog to go crazy at the sight of everything going on outside your home, a wood or composite fence will restrict your dog's vision of the outside world, (hopefully) keeping it from barking and trying to escape.
Looking for Fence Installation Company in Buffalo Grove, Illinois?
Are you looking to secure your dog with a fence? In need of a fence installation company in Buffalo Grove, Illinois? If so, the fence installation experts with Action Fence are the people to see.
Our team is well-versed in fence installation processes, having installed all different types of fences on properties throughout the Buffalo Grove area. Regardless of your needs, our team is ready to assist you.
Contact us today to get started!