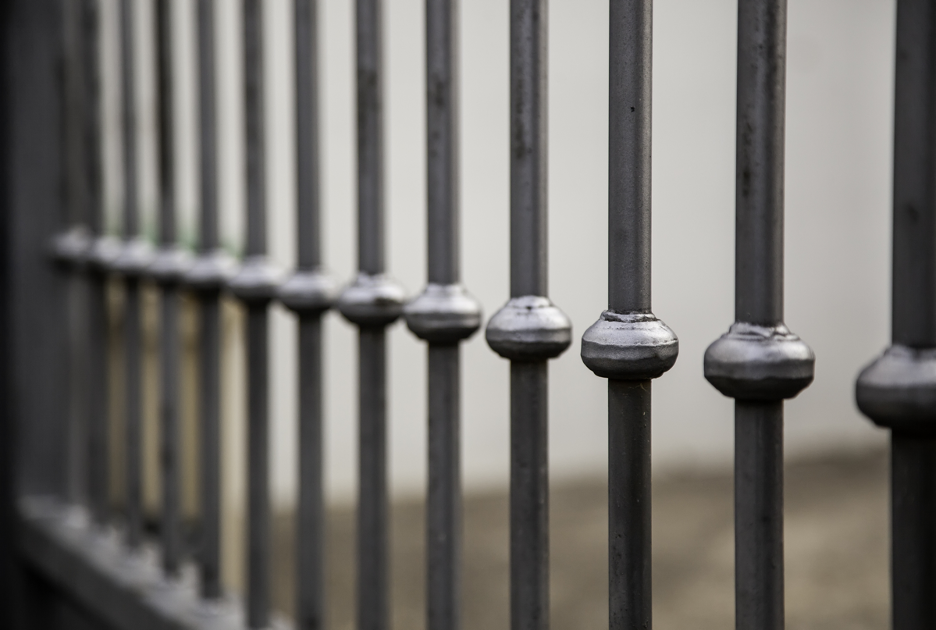 30 Jan

A List of Residential Fencing Materials to Consider: Insights from a Fence Company in Wilmette, Illinois

Are you hoping to install a new fence? If so, one of the main things to consider is which material you want to go with. Do you need some help deciding? Below, this fence company in Wilmette, Illinois is going to review some of the most popular residential fencing materials below.
Wood Fencing
The classic fence material, wood fencing is desired primarily for its aesthetics. Possessing a rustic and elegant appearance, it can instantly enhance any home around which it is installed.
While it's capable of being used for many different types of fences, it's most beneficial when used for privacy and security purposes. This is because it's entirely opaque and suitably strong for residential purposes.
The only downside to wood fencing is that it requires a lot of maintenance. Not only does it need to be cleaned regularly, but it needs to be stained and sealed as well. Even if it's well maintained by a Wilmette fence contractor, it generally only lasts 40 years.
If you like the natural aesthetic of wood, then go for it. Otherwise, there are other materials that will accommodate your needs, and with less effort on your part.
Vinyl Fencing
Next, we're going to discuss vinyl. A synthetic material, it requires almost nothing as far as maintenance is concerned. When installed by a professional fence company in Wilmette, Illiinois, it can last between 30 and 40 years.
Like wood, vinyl is great for both privacy and residential security purposes. However, whereas wood has a great natural aesthetic, vinyl has more of a contrived and mass-manufactured appearance. This isn't to say that it's bad to look at; it's just not considered on the level of wood.
Vinyl is a great option for those on a budget, as it's relatively affordable both in terms of installation and upkeep. Not to mention, it offers quite a bit of functionality.
Composite Fencing
Composite is like a stronger version of vinyl. Whereas vinyl lasts between 30 and 40 years, composite lasts between 50 and 60 years. Like vinyl, it requires very little maintenance.
Aesthetically, it's closer to wood than it is to vinyl. In fact, it's deliberately manufactured to mimic wood. While it's not exactly like wood in appearance, it can easily pass for it.
The only downside to composite is that it's relatively expensive. However, due to its durability, it provides a lot of value for the price. Therefore, if you have the available budget, it can be a great investment.
Metal Fencing
The last material we're going to discuss is metal. There are four main types of metal fencing: chain link, wrought iron, aluminum, and steel. Steel is the strongest of the bunch, while chain link is the weakest. Note, though, that the same is true of their price. In other words, steel is the most expensive, trailed by wrought iron, aluminum, and then chain link, in that order.
As any reputable fence company in Wilmette, Illinois will tell you, none of these four materials are great for privacy purposes, as they're easy to see through. That said, all of them provide ample security.
While steel, aluminum, and wrought iron are all terrific to look at, chain link has a somewhat basic and bland appearance.
Only one of the materials reviewed above requires any intensive maintenance, that material is wrought iron.
Looking for the Premier Fence Company in Wilmette, Illinois?
Have you chosen your ideal fence material? Ready to have your new fence installed? If so, and if you're looking to partner with the premier fence company in Wilmette, Illinois, the team at Action Fence is here to help.
Our experts have installed countless fences throughout the Wilmette area. Regardless of the material you prefer, we can accommodate you. Contact us today at (847) 949-6690 to get started.