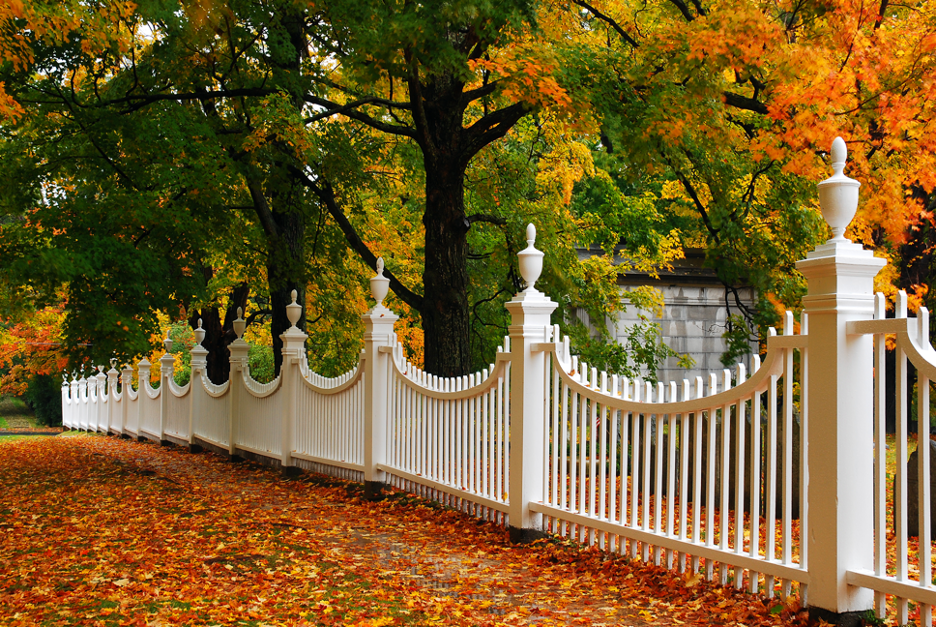 20 Nov

What Types of Fence Materials Are Available? Insights from a Fence Company in Vernon Hills, Illinois

If you're thinking about installing a new fence, there are several things you'll need to consider. Most importantly, you'll need to decide which fence material is best for your property — but this is often easier said than done.

Do you need some help deciding? If so, you've come to the right place. Below, this fence company in Vernon Hills, Illinois is going to review the most popular fence materials available.
Chain Link Fencing
One of the most commonly fencing materials is chain link, which is often used around warehouses, prisons, athletic fields, and, of course, residences. This material isn't the strongest, it isn't the most secure, and it doesn't provide the most privacy. However, it does offer a decent amount of each of these characteristics, and it's available for an affordable price.
In terms of aesthetics, most people would agree that chain link isn't much to write home about. However, if you're looking for a basic level of privacy or security, a chain link fence can serve you well. It can be used to keep passersby from wondering onto your property, while also keeping pets and small children confined to your yard.
Wood Fencing
Wood is the considered to be the most classic fence material, as it's characterized by its authentic and rustic look. It's highly customizable, and your Vernon Hills fence company can build it to any height you prefer. Not only does it offer ample security and privacy, but it's available for a reasonable price as well.
In most cases, wood fencing can last about 35 years. Note, though, that for it to last this long, it needs to be maintained. This requires not only regular cleaning, but regular painting and sealing as well.
Vinyl Fencing
Vinyl is a synthetic material that's highly resistant to both sunlight and water. A low-maintenance material, it requires only a light cleaning from time to time.
As far as functionality goes, vinyl offers both privacy and security. It's entirely opaque, allowing you to enjoy your yard in peace.
In addition, vinyl is relatively affordable. While not as affordable as chain link, it still has a low price, and it provides great value for the price. When installed by a reputable fence company in Vernon Hills, it can last around 30 years.
Composite Fencing
Composite is essentially a step up from vinyl. Instead of lasting 30 years, it can last upwards of 50 years. Like vinyl, it requires very little as far as maintenance goes.
This material offers both privacy and functionality, and it's available in several different styles and colors. Your local fence company in Vernon Hills, Illinois is sure to have an option that complements the look of your home.
Metal Fencing
The last material we're going to discuss is metal. There are three types of metal fencing materials: steel, wrought iron, and aluminum.
All three of these are capable of lasting for over 70 years, with steel lasting well over 100 years, wrought iron lasting around 100 years, and aluminum lasting between 70 and 80 years. While all three materials are exceedingly secure, they offer essentially nothing in terms of privacy.
As you might expect, these materials have a higher price point than the others. Note, though, that because they last so long, they end up being very cost-effective.
Looking for the Most Trusted Fence Company in Vernon Hills, Illinois?
Have you decided on a fence material? Looking to partner with the most trusted fence company in Vernon Hills, Illinois? If so, Action Fence is the company to call.
We have installed residential fences all throughout the Vernon Hills area. Regardless of the material you choose, we have the skill and experience necessary to get the job done right. Contact us today to discuss your project.