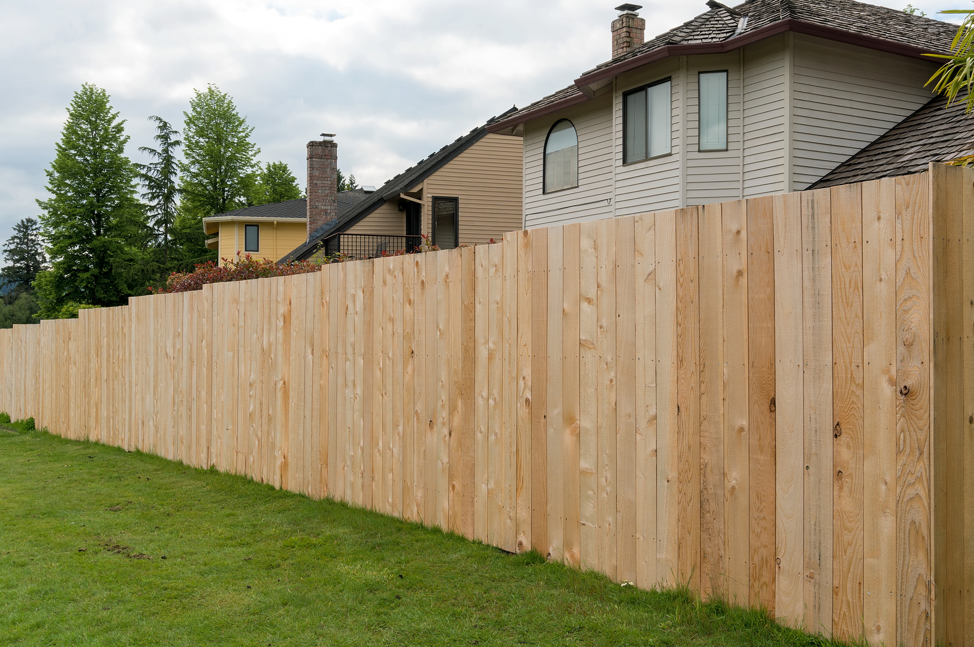 07 Dec

Benefiting from a Wood Fence in Buffalo Grove, Illinois

Are you thinking about installing a fence around your yard? If so, there are a variety of different materials that you can choose from. One of the best and most popular of these materials is wood, which offers a number of benefits.

Wondering what exactly a wood fence company in Buffalo Grove can do for you? Don't stop reading now. This blog post has all of the information you could ever need.
Wood Fences are Aesthetically Pleasing
If you want a fence that looks great, you generally can't go wrong with wood. Regardless of how you construct it, wood looks and performs at a high level. Not only does it carry a rustic charm, but an air of elegance as well.
Not to mention, you can paint them any color you please. Whether you want a red fence, a brown fence, a green fence, or a black fence, wood can accommodate you.
Wood Fences Increase Resale Value
Do you plan on selling your home at some point? If so, you should know that installing a wood fence around your yard will increase your home's resale value. This is not necessarily true with other fences, like chain link fences for example.
The aesthetics and functionality provided by wood fences is highly valued by the majority of home buyers. Therefore, a house with a wood fence is usually more coveted on the open market.
Wood Fences are Easy to Install
Some fencing materials are difficult to install. Wood is not one of those materials. In fact, when it comes to ease of installation, wood is one of the best fencing materials there is.
Because wood fencing can be easily trimmed to size, it's much simpler to install in yards of all kinds. It doesn't matter whether your yard is hilly, flat, or something in between, your wood fence will be up in no time.
Wood Fences Offer Excellent Privacy
Some fence materials (i.e. chain link, wrought iron, etc.) provide little in terms of privacy. On the other hand, other fence materials provide a great deal in the way of privacy. Wood belongs to the latter group.
Essentially, if you want to keep prying eyes off of your property, installing a wood fence is a great option.
Wood Fences Supply Ample Security
Is security a high priority for you? If so, a wood fence can be of great help. While wood fences don't provide the pure strength offered by steel and aluminum fences, they are almost impossible to climb over. This makes them terrific for most residential security purposes.
This is in direct contrast to chain link fences, which are generally much easier to climb over, and don't provide a lot as far as external security.
Wood Fences Can Be Painted Any Color
As was alluded to above, wood fences can be painted any color you wish to paint them. There is no other fencing material that possesses this characteristic.
Therefore, if you're looking for a unique style of fence, wood could be a terrific choice. It can be altered to suit your exact aesthetic preference. Want to change colors after a few years of use? Wood can accommodate this change as well.
Make Use of Wood Fence Installation Company in Buffalo Grove
Is a wood fence right for your purposes? If so, and if you're looking for professional wood fence installation company in Buffalo Grove, Illinois, Action Fence can help.
In business since 1975, we've installed a wide variety of wood fences throughout Buffalo Grove and its surrounding areas. Our team of fence installation specialists would be happy to serve you.
Contact us now to request an estimate!