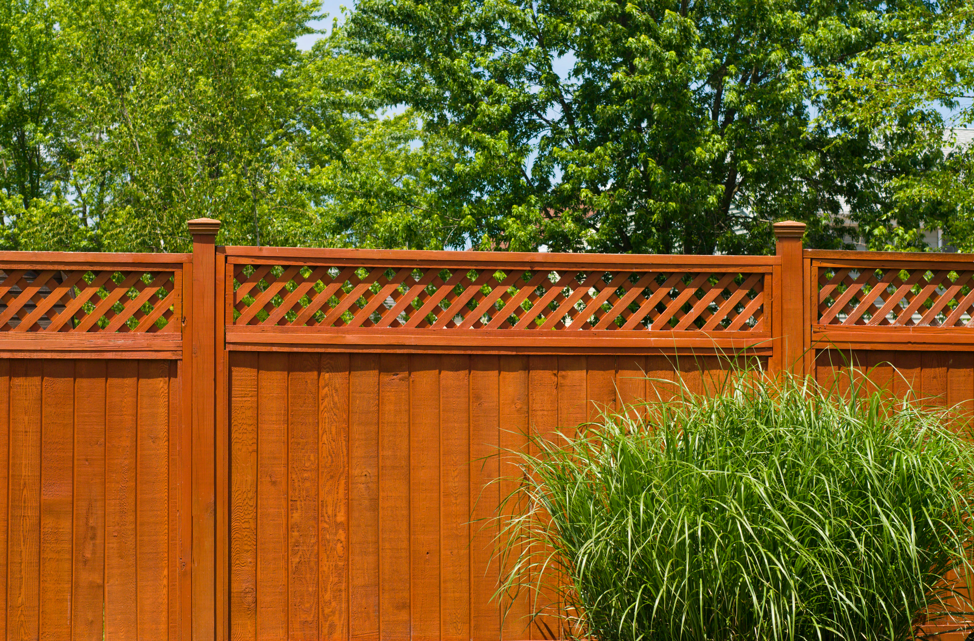 25 May

Preparing Your Lincolnshire Wood Fence for Summer

The weather is warming up and summer is right around the corner. While you should be excited about the pleasant weather, you should also be cognizant of the fact that warmer weather can have adverse effects on a wood fence. In other words, wood fence owners should take some steps to prepare their fences for the oncoming season.

Wondering what this entails? Curious as to how to prepare your Lincolnshire wood fence for summer? Then read on! This article has all the information you need.
Remove Debris from Around Your Fence
The first thing you should to do to prepare your wood fence for summer is to remove any debris around it. This includes everything from leaves, to tree branches, to garbage, to anything else that might have made its way to your fence.
Often times, over the winter and spring months, debris will be blown to the bases of fences. Unfortunately, this debris will then trap precipitation. The longer this debris traps moisture, the more damage it will cause to the fence.
While you should ideally remove debris from your fence on a weekly basis, doing so is not always a viable option. At the very least, you should remove it before the start of summer.
Trim Up Tree Branches
Do you have long, branchy trees in your yard? Do they come in close contact with your wood fence, or hang directly above your fence? If so, it would be wise to trim them sooner rather than later.
Over the past few months, dormancy has prevented your trees from growing and making contact with your fence. However, now that summer has arrived, tree growth has resumed, and your tree branches could become a very real threat to your wood fence panels.
If you want to keep branches from growing into your fence, or to prevent them from falling on your fence during a storm, you'll want to have your trees trimmed.
Give Your Fence a Deep Cleaning
Over the winter and spring months, your fence will almost undoubtedly become covered in dirt, algae, and other forms of residue. If you want to prevent this residue from building up any more than it already has, you should give your fence a cleaning.
While there are a number of different ways to clean a wood fence, perhaps the best option is to use a power washer. This should be effective in removing any traces of built-up residue. However, if necessary, you should also consider scrubbing your fence with a hard-thistle brush.
Repair Any Existing Damage
Wood fences aren't weak, but they are more prone to damage than many other fencing materials. If you have a wood fence, there's a decent chance that it could take on some damage over the winter and spring months.
To prevent this damage from becoming any worse than it already is, you'll need to repair it. Inspect your fence thoroughly, identify trouble areas, and set out to make the necessary repairs. If you're unable to make repairs on your own, you should contact your local fence company.
Apply a Sun Resistant Stain
During the summertime in Northeastern Illinois, the sun shines brightly. Unfortunately, constant exposure to the sun can cause your wood fence to warp, fade, and buckle.
For this reason, we recommend staining your fence prior to the hot season. Staining a wood fence can be a time-consuming process, but it's entirely worthwhile. Doing so on a regular basis can add years to your fence.
Need a Maintenance or New Fence Company in Lincolnshire, Illinois?
Do you need a little help maintaining your fence? Do you need a new fence company in Lincolnshire?  If so, Action Fence is the company to call.
Our team of professionals is well-versed in the maintenance and installation of new wood fences. We can perform all of the work necessary to help your fence thrive through the high heats and intense sunshine of summer.
Contact us now to get the process started!