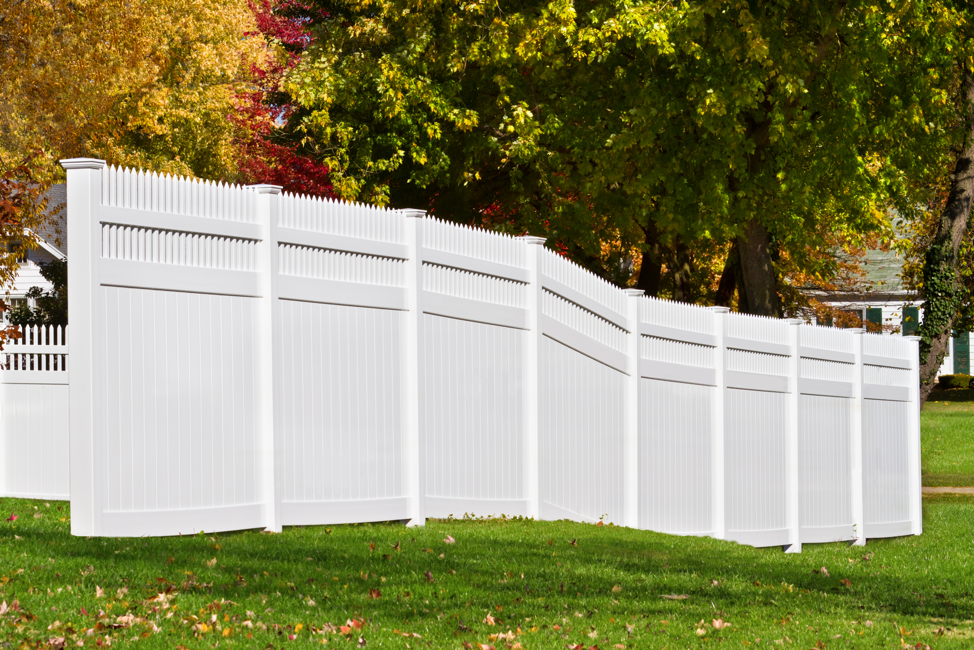 22 Nov

Pros and Cons of a Vinyl Fence: Insights from a Mundelein, IL Fence Company

While there are all sorts of residential fencing materials you can choose from, one of the most popular is vinyl. Vinyl fences offer a variety of benefits, some of which are functional and some of which are aesthetic. That being said, vinyl has its downsides as well.

Looking to learn a little more about vinyl fencing in Mundelein, Illinois? If so, you're in the right place. We're going to assess its pros and cons below.
The Pros of Vinyl Fencing:
Low Maintenance
Simply put, vinyl fencing requires very little in terms of maintenance. Because it's resistant to both rain and sunlight, it suffers no structural weather damage. As such, the only deterioration it takes on is from physical trauma.
Generally, the only maintenance that vinyl fencing will require is a cleaning from time to time. A good scrub with soap and water should do the trick. However, if your vinyl becomes stained, you might need to use something stronger. A bleach solution will typically get the job done.
Resistant to Weather
As was just noted, vinyl fencing is resistant to all types of weather. Whether it's raining cats and dogs or as scorching hot outside, your vinyl fence will maintain its composure.
This can't be said of many other fencing materials. For instance, rain and sunshine cause wood to warp and metal to oxidize.
Cost-effective
Looking to install a fence without breaking the bank? Vinyl is one of the best available options. While it's not quite as affordable as chain link or wood, it's still one of the more affordable options.
Plus, because the only maintenance it needs is an occasional cleaning, it comes with very low maintenance costs. In other words, it costs very little money over time.
Available in a Number of Colors
While it's not available in as many colors as wood (because it can't be painted), vinyl fencing is still available in quite a few colors. Whether you want a brown fence, a tan fence, a red fence, a white fence, or otherwise, there will be vinyl fencing available to accommodate you.
The Cons of Vinyl Fencing:
Aesthetically "Normal"
One of the common complaints about vinyl fencing is that it's too "normal". Because it's so popular, it has become boring for some to look at.
Now, this isn't to say that vinyl fencing is ugly. In fact, many people find it to be attractive. However, it isn't going to stand out a lot from the other fences in your neighborhood.
If you want a material that will stand out, you should opt for wrought iron or wood instead. Whereas wrought iron is a scarcely used luxury fencing material, wood can be altered to accommodate a number of different styles.
Limited Lifespan
Despite its ability to withstand rain and sunlight exposure, vinyl fencing has a fairly limited lifespan. This is true not only because its color fades out over time, but because it may take on physical trauma.
As a result, it generally tends to last for about 20 years. That being said, under the right conditions, you might be able to get 30 years of use out of it.
Looking for a Vinyl Fence Company in Mundelein?
Do the pros of vinyl fencing outweigh the cons? Looking to install vinyl fencing in Mundelein, Illinois? If so, the fencing specialists with Action Fence are ready to help.
We've installed vinyl fences around countless Mundelein area homes, helping to improve both their aesthetic and functionality. Our team would be happy to work with you as well.
Contact us today to begin the process!