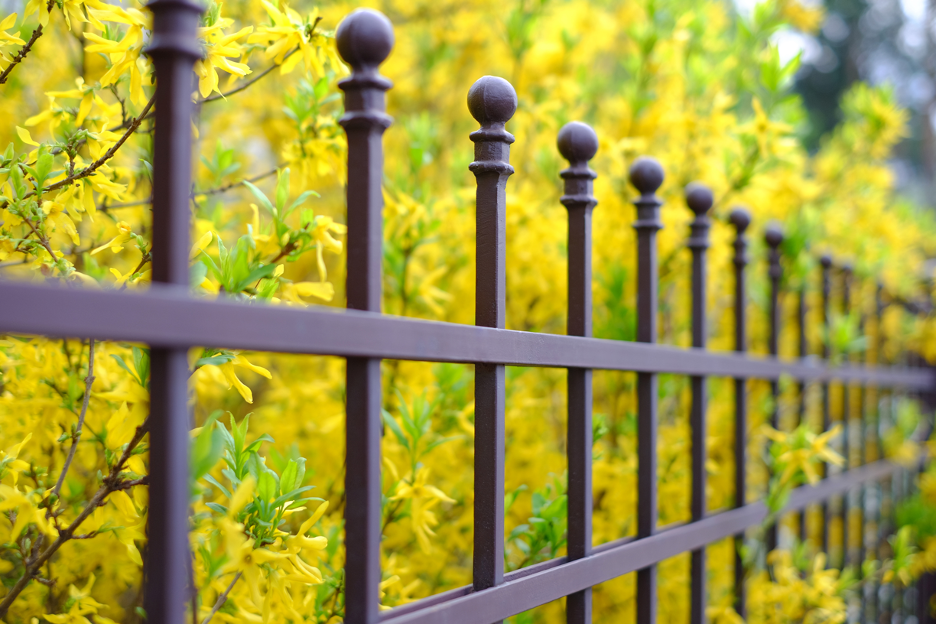 20 Sep

The Benefits of Installing a New Fence: Insights from a Fence Company in Cary, Illinois

Are you thinking about installing a new fence? Wondering whether it's the right decision? If so, you've come to the right place.

Below, this top-rated fence company in Cary, Illinois is going to discuss the benefits of installing a new fence, helping you decide whether a fence installation is the right choice for you.
Increased Privacy
Are you tired of your neighbors peering into your yard? Want to have some additional privacy from passersby? If so, you could benefit from installing a fence.
A fence will enclose your property, making it much more difficult for people to see into your yard. However, to achieve more privacy, you'll need to choose the right material. Metal fencing materials don't offer much in terms of privacy. Materials like wood, vinyl, and composite, however, are excellent for privacy purposes.
If you're interested in installing a privacy fence around your property, your local fence company in Cary, Illinois can make it a reality. They can help you decide on the perfect fence for your home.
Increased Security
Hoping to keep the neighborhood kids from walking through your yard? Looking to keep intruders at bay? If so, a fence will help you achieve this.
Security fences are very difficult to get through. Not only are they strong enough to withstand physical blows, but they're also difficult to climb. Again, your choice of material can make all the difference here.
Some of the best materials for security fencing in Cary, Illinois include steel, wrought iron, and aluminum. However, wood, composite, vinyl, and chain link offer up a decent level of security as well, especially for residential purposes.
Ability to Confine Pets
Do you have a dog that you'd like to let run around your backyard without fear of them running off? If so, a fence is just what you need.
A fence will confine your dogs to your property, making it almost impossible for them to wander off. Again, the key here is to choose the right fencing material, which will be highly dependent on the type of dog you have.
For small dogs, you'll most likely want something without large gaps. Some of the best materials for this include chain link, wood, vinyl, and composite.
For larger dogs, just about any material will suffice. However, you'll want to make sure that it's tall enough. If your fence is relatively short, a larger dog might be able to jump over it.
Enhanced Aesthetic
Installing a new fence in Cary, Illinois can be beneficial in that it can enhance your property's aesthetic. The key, of course, is to choose the right material.
In general, chain link fencing doesn't provide much as far as aesthetics go. However, vinyl, composite, wood, wrought iron, steel, and aluminum all do.
As such, if you're looking to boost the aesthetic of your property, installing a fence can be a great idea. Your local Cary fencing company can help you pick a material that compliments your home.
Higher Resale Value
The last benefit we're going to discuss is an increase in the resale value of your home. This is true in most cases, as home buyers are typically willing to pay more for a house with a fence than they are for a house without one.
In most cases, the nicer the material you use, the more your resale value will increase. Wrought iron fences, for example, generally bring more value than composite or chain link fences.
Looking for the Top-Rated Fence Company in Cary, Illinois?
Is a new fence right for your property? Looking to partner with a reputable fence company in Cary, Illinois? If so, the team at Action Fence is here to help.
We have installed countless fences throughout the Cary area. Whether you want a wood fence, aluminum fence, composite fence, vinyl fence, or otherwise, we can help. Contact us today to get started.