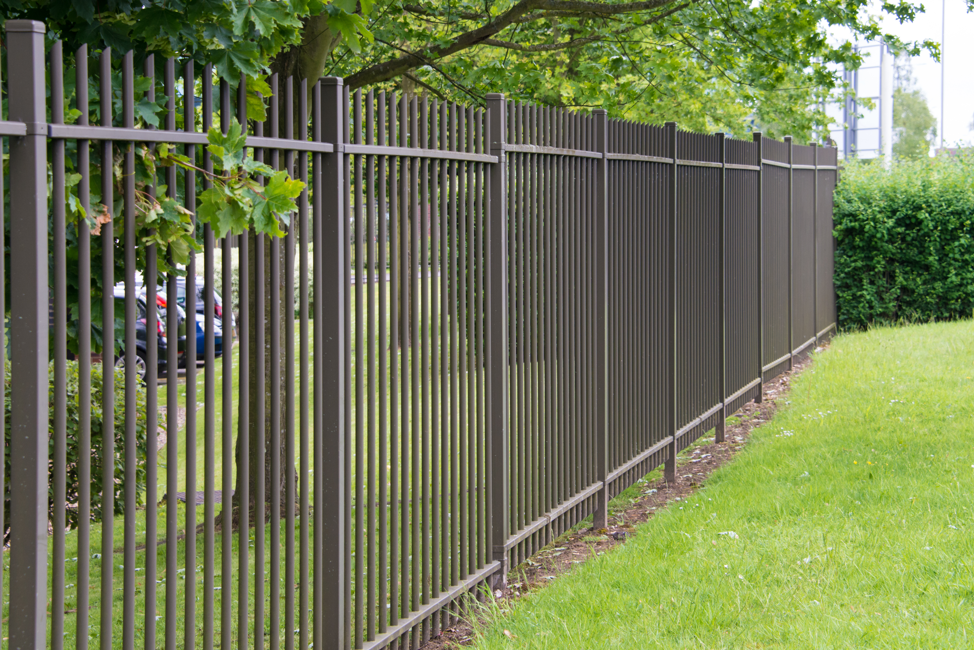 05 May

Choosing a Fence Material for a High Wind Area

Perhaps you're building a new home? Maybe you need to install a fence around your commercial property? Whatever the case may be, if you're thinking about installing a fence in Lake Forest, it's important to be mindful of how windy it can be in this area.

The fact of the matter is that some fence materials are better equipped to handle wind than others. We're going to discuss these materials below, helping you to choose the best one for you.
The Best Fencing Materials to Combat High Winds
Some fencing materials can take on high winds with little to no problem. Those materials include the following:
Steel
Steel fences are some of the strongest fences available. Consisting of a series of vertical bars, they are perfect for high-wind areas. Not only do they possess the structural integrity needed to withstand the effects of wind-blown objects, but, because they consist of narrow, staggered panels, they possess very little wind resistance.
Wrought Iron
Wrought iron is very similar to steel, possessing terrific strength. Because of this, it can easily withstand the negative effects of wind-blown objects. Also consisting of narrow, staggered bars, wrought iron fence possess very minimal wind resistance. For this reason, they rarely incur damages due to wind.
Chain Link
While they don't possess the structural strength of wrought iron and steel fences, chain link fences are still viable options in high-wind areas. This is due to the fact that they are largely open, allowing for wind to pass through them with little resistance.
It's important to note, however, that a large wind-blown object might be able to cause damage to a chain link fence. For instance, if a backyard trampoline were to collide with a chain link fence, it would almost undoubtedly cause it to bend.
Vinyl
Vinyl fences are hit-or-miss in high-wind areas. While they possess reasonable strength against wind-blown objects, they also supply a great deal of resistance against wind. It's not inconceivable that high gusts of wind could cause a vinyl fence to fall down.
Nonetheless, if you live in a windy area, and if you're prioritizing privacy, vinyl is probably a suitable material for you to use.
Wood Picket Fences
It's generally not a good idea to install solid wood fences in high-wind areas, as they are highly vulnerable to wind-blown objects. Not to mention, they have extreme resistance against high winds.
However, this doesn't mean that wood has to be out of the equation entirely. If you would still like to use wood, you could consider installing a wood picket fence. While these fences will still be vulnerable to wind-tossed objects, they will offer less resistance against the wind.
Protecting Your New Lake Forest Fence from the Effects of Wind
Regardless of the fencing material you use, if it exists in a high-wind area, it will be susceptible to damage. However, there are a few things you can do to minimize the risk of damage to your fence.
First, make sure that your tree branches are trimmed on a regular basis. Regularly trimming your tree branches will allow them to remain strong, reducing the chance that high winds break them and cause them to fall on your fence.
You'll also want to keep the number of large objects in your yard to a minimum. Trampolines, patio furniture, and lawn ornaments are all capable of getting caught up in the wind and damaging your fence.
It's also important to inspect your fence on a regular basis. If panels are loose, high winds could rip them from their frames.
Looking for the Services of a New Fence Company in Lake Forest, Illinois?
Are you looking to install a new fence in Lake Forest? In need of new fence installation services in Lake Forest, Illinois? If so, Action Fence has you covered.
In business since 1975, we have installed fences around countless properties in the Lake Forest area. Regardless of the new fence material you're looking to use, our team of new fence installers can help you.
Contact us today to discuss your fencing needs!