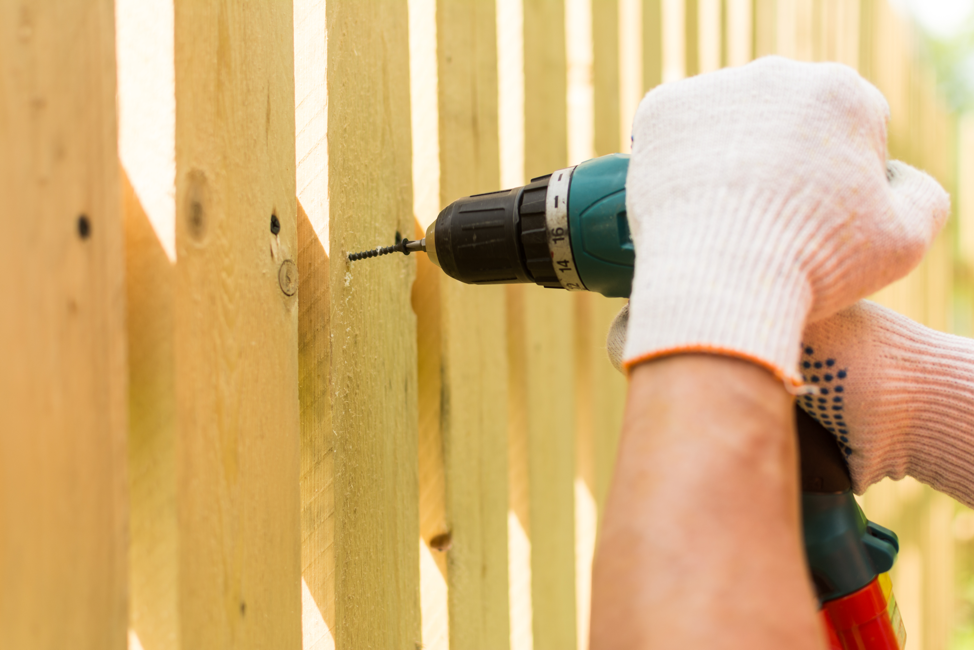 25 Apr

What Does Fence Installation in Palatine Entail?

Perhaps you're thinking about installing a fence around your home, but are a little hesitant? Maybe you're a little apprehensive about the installation process? This is understandable. After all, a fence installation is a big project.

However, the truth of the matter is that, when you plan accordingly, fence installations are really quite simple. To prove this to you, we're going to discuss the different components of fencing installation in Palatine, Illinois. Let's begin.
Assessment and Inspection
Palatine fence company installations start with an assessment and inspection of the area where the fence will be installed. Not only will you measure for the amount of fencing that you'll need, but you'll also visually inspect hilly areas and potential trouble spots. Doing this will help you determine a budget and can also help you decide which types of materials will be most feasible on your property.
Check for Power Lines
Because installing a fence requires holes to be dug, it's imperative that you check for underground power lines before beginning the process.
If you live in Palatine, there's a chance that you could have underground power lines in your yard. If you were to accidently strike one of these power lines, you could not only cut the power off on your property, but you could also potentially electrocute yourself.
No physical work or equipment is required to detect the location of power lines. To determine the location of your power lines, just call the number 811 on your phone. This is a federally designated number designed to help with this very task.
Choosing Your Material
Once you've become familiar with the pitfalls and characteristics of your property, you can start thinking about the fence installation itself. The first part of this is choosing the material that you'd like to use.
There are all sorts of fencing materials available, including wrought iron, aluminum, steel, wood, vinyl, composite, and a variety of others. Each of these materials comes with a variety of upsides, but with some downsides as well. We recommend that you read up on them thoroughly before making a choice.
Obtaining a Fence Permit
Here in Palatine, you are required to obtain a permit before building a fence. You can obtain your permit through the village website. You can find more information about obtaining a Palatine fence installation permit by clicking this link.
Post Installation
Once you've secured your permit, you can begin construction. First, you're going to have to install the fence posts. This requires a good deal of digging, and also requires you to lay down some concrete.
In order to complete this task properly, you will need a bevy of different tools, including a post hole digger, a level, and a plumb bob, to name just a few. If you're working on your own, you can expect this process to take about 2 to 3 days for an average-sized yard.
Finishing Touches
After you've installed your fence posts, you will need to add the finishing touches. In other words, you will need to start adding panels and ornamental pieces. That is, of course, unless you installed a uniformly-constructed material such as wrought iron.
Like the post planting process, this process can take a few days. It will require a few different tools and materials, including but not limited to a hammer, chalk, and nails.
Once you're done with the finishing touches, your fence will be good to go. One thing to note, however, is that if you want to get the most of your fence, you'll need to maintain it over the years.
Need a Fence Company in Palatine?
Not confident in your ability to install a fence on your own? If not, and if you're looking for a fence company in Palatine, Illinois, Action Fence has you covered.
In business for over 40 years, we have installed fences around countless Palatine area properties. Regardless of the type of fencing you're looking to install; our team can help.
Contact us now to get started!