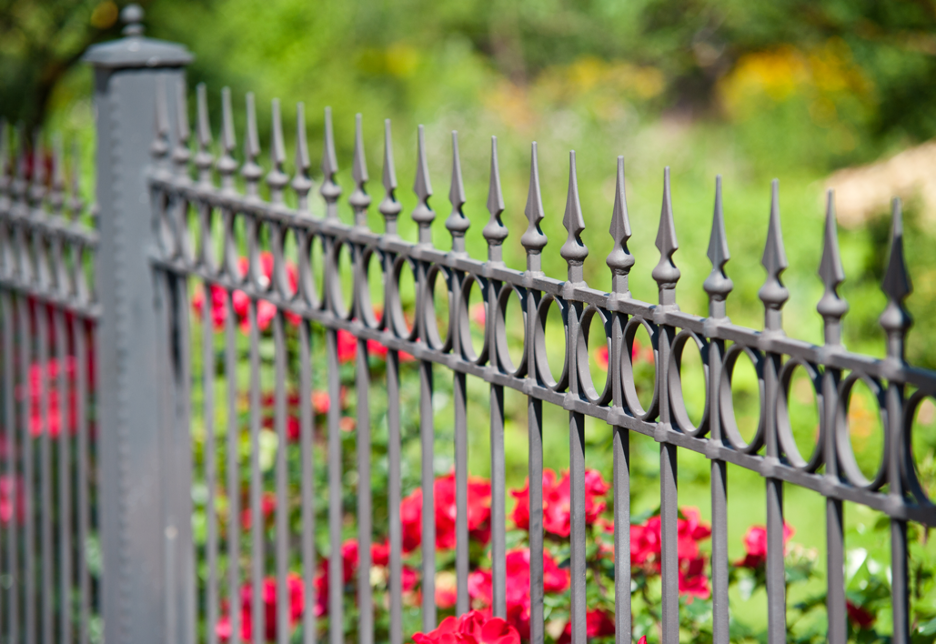 10 Aug

Popular Fencing Materials to Consider: Insights from a Fence Company in Glenview, Illinois

Whether you're looking to improve the security of your property, increase the privacy of your property, or simply update the look of your property, you can do so by installing a new fence. The fence material you choose, however, is entirely dependent on your specific needs.

Need a little help making a choice? If you're interested in learning about some of the popular types of fencing materials that are available, you've come to the right place. This fence company in Glenview, Illinois is going to discuss everything you'll need to know below.
Chain Link Fencing
The first material we're going to discuss is chain link. Chain link fencing is the most affordable option on the market. Nonetheless, it provides quite a bit in terms of security.
Great for confining kids and pets, it also has the potential to keep out intruders and trespassers. Capable of being built to any height, it varies from as low as 4 feet to as high as 15 feet.
There are some downsides to chain link fencing. For one, it doesn't provide much as far as privacy goes. However, some fence companies in Glenview offer privacy slats, giving the fence some added privacy.
Another possible downside is its aesthetic. It's not ugly, but it's not exactly glamorous either. As such, it probably won't do much to enhance your home's appearance.
Wood Fencing
Wood fencing has been in use for hundreds of years. Why is it still so popular after all this time? For one, it works. For two, it looks great.
Wood carries a rustic and authentic charm. It's often mimicked, but it's never truly duplicated. In addition, it can be painted and stained to possess a variety of styles and colors.
In terms of functionality, wood fencing is tough and durable. Providing excellent security and ample privacy, it thrives on all fronts. It does this at a relatively low price point as well, making it a decent option for budgets of all sizes.
The one possible downside to wood fencing is that it requires maintenance. Not only does it need to be cleaned regularly, but also stained and sealed. This maintenance will require an extra time commitment.
Synthetic Fencing
There are two popular synthetic fencing materials: vinyl and composite. Composite is essentially the stronger, more polished version of vinyl. Whereas vinyl tends to have a bit of a mass-manufactured look to it, composite looks more like natural wood.
Composite fencing is also superior in terms of durability. It can last up to 50 years, while vinyl tops out at around 30 years.
Both materials provide ample security and privacy, and they do not require much maintenance. If you're looking to install composite or vinyl fencing, your local Glenview fence company can get it done.
Metal Fencing
There are two primary metal fencing materials: wrought iron and steel. Wrought iron fencing is often found around old Victorian houses in Glenview, and most people will agree that it provides an aesthetically distinguished look.
Durability-wise, wrought iron can last over 100 years. Note, though, that it needs to be repainted and de-rusted on a regular basis. It offers decent security, but not much in terms of privacy.
Steel fencing lasts just as long as wrought iron, but it requires only about a quarter of the maintenance. It generally only needs to be cleaned from time to time. In terms of security, it's a slight step up from wrought iron. In terms of privacy, it's roughly equal to wrought iron — in other words, it doesn't really provide much privacy.
Looking for the Top-Rated Fence Company in Glenview, Illinois?
Have you chosen a fence material? Are you looking for the premier fence company in Glenview, Illinois? If so, we here at Action Fence are the people to call.
We have installed all types of fences throughout Glenview and its surrounding areas. Regardless of your preferences and needs, we can accommodate you. Contact us today to get started.