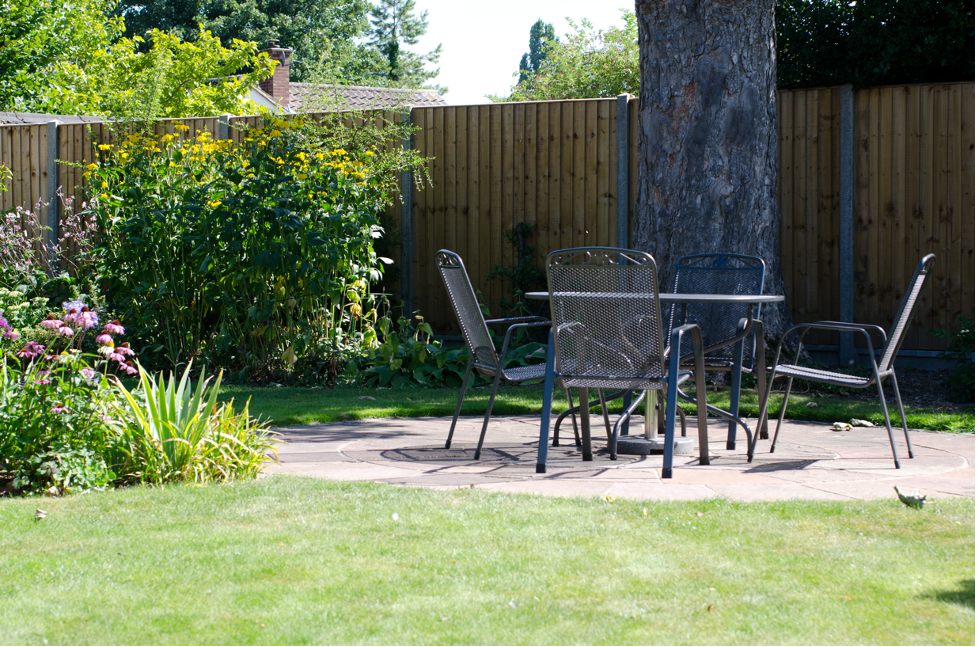 30 Nov

The Upsides and Drawbacks of Composite Fences: Insights from a Wheeling Fence Company

Installing a fence around your yard can enhance it in a number of ways. In addition to enhancing its aesthetic, it can also enhance its privacy and security.

Perhaps you're thinking about installing a fence around your property? Maybe you need some help deciding on the right material? If so, one material you'll want to consider is composite.

There are a number of upsides to installing composite fencing. However, like all materials, there are some potential drawbacks as well. Curious as to what they are? This Wheeling fence company is going to discuss everything you'll need to know.
Upsides
Highly Durable
Composite fences offer exceptional durability. In most cases, they will provide between 50 and 60 years of use.
Why is composite such a durable material? Because it's built to withstand the effects of moisture and sunlight, and it can thrive through weather conditions of all kinds. Not to mention, it's extremely tough, and it's rarely affected by physical trauma.
Though there are more durable materials out there, composite provides tons of value for the price. This makes it a fantastic fencing option for homeowners.
Relatively Easy to Maintain
For many homeowners, one of the best things about composite fencing is that it's relatively easy to maintain. In most cases, it doesn't require anything more than regular cleanings. This can be done with soap and water and a hard-thistle brush, and it generally only needs to be every year or so (if at all).
Now, on occasion, you might have to make minor structural repairs. Note, however, that this is only true in very specific circumstances (for instance, when the fence is struck by a hard object like a falling tree branch). For the most part, you can install your composite fence and expect it to thrive without any issues.
Aesthetically Pleasing 
Maybe you'd like to install a wood fence, but you're warry of the maintenance that owning one entails? If so, composite fencing could be just the option for you. Composite fencing has an aesthetic that is very similar to that of wood. However, it's much easier to maintain.
Plus, it's available in a variety of different colors, allowing you to match it with any type of decor. In short, if you're looking for an aesthetically pleasing fencing material, composite is a more than viable option.
Drawbacks
Can Be Expensive
Perhaps the biggest downside to composite fencing is its cost. Generally speaking, it costs around $30 per linear foot. This is quite a bit more than materials like wood and vinyl, not to mention chain link.
That said, due to its excellent durability, composite is a fairly cost-effective material. Yes, you'll pay more for it upfront, but you might actually end up paying less for it over time. All things considered, it's a very solid choice.
Can Fade Over Time
Though composite fencing is generally quite aesthetically pleasing, it has a tendency to fade over time. As such, that bright blue or red that you started with could turn to a hazy blue or red after a few decades.
Unfortunately, composite fencing can't be painted. Once the color is faded, you'll be stuck with it until you decide to replace it.
Need a Wheeling Fence Company?
Are you interested in installing composite fencing? Would you like to install it around your property? If so, and if you're looking for a Wheeling fence company, we here at Action Fence have you covered.
We've installed composite fences around countless Wheeling area properties. Our team of seasoned fence installation specialists would be happy to help you as well.
Contact us today to get the process started!